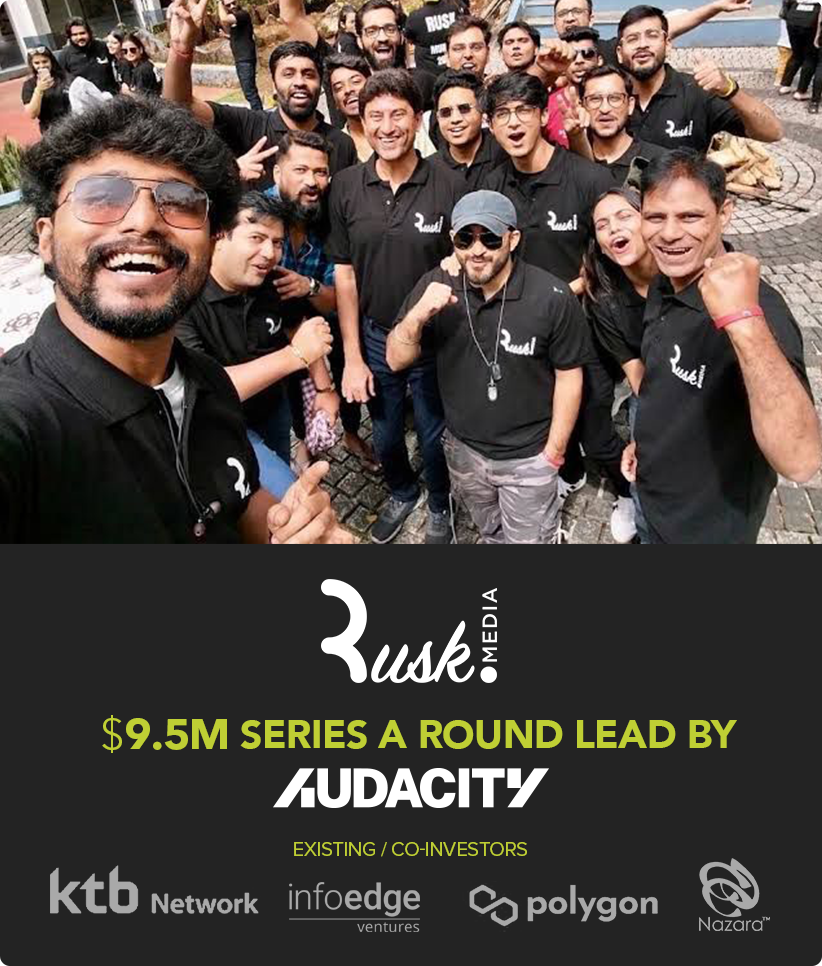 Rusk is building the full stack of digital entertainment across tech layered content IPs to P2E gaming which will be augmented by an immersive-metaverse built from the elements of it's IPs & games.
With over 500M+ monthly views on its IPs across digital, Rusk is already one of the biggest Gen-Z entertainment companies and will be soon launching an IP based P2E gaming platform.
VideoVerse, headquartered in Mumbai with U.S. operations based in New York, provides an ecosystem of ground-breaking and innovative video editing technologies that are unique and offer solutions for superlative transformation of videos and their seamless broadcasting. Its distinct products focus on revolutionizing how content is refined and consumed, thus, helping enterprises and individuals create impact and tell immersive stories across all media genres.