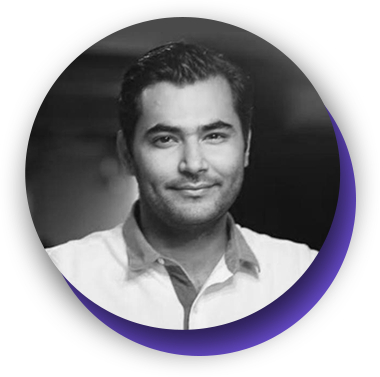 Founder & Managing Partner
Mediatech Investor & Entrepreneur with successful exits as an entrepreneur, angel and fund manager
GP at Anthill Ventures leading the India fund focused on Mediatech and Consumertech; MOIC of 2.6 in 2 years
Founding Partner at Glitch – India's Leading Digital Strategy Agency acquired by WPP
Bought one of the first ads on Facebook as a Digital Media Strategist in 2006
Built one of India's first Foodtech ventures
Prolific angel investor and syndicate lead since 2011 – Personal MOIC ~ 65x
NYU Stern Graduate – Majors: Marketing in Entertainment, Media and Tech; Finance; Minor: Mass Communication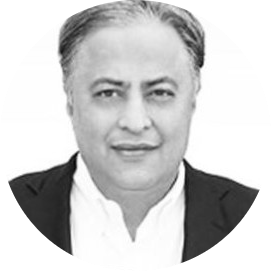 Partner & US Lead |  NEW YORK
Rajesh is a Partner at Audacity, is based in New York, and leads the firm's US operations.  He is co-responsible for defining the firm's capital strategy, investment strategy, portfolio management, and risk management. A member of the Investment Committee, Rajesh contributes decades of experience having been on both sides of the fence – having been an Investor and also having been an entrepreneur, having led and exited several tech companies. 
Earlier, he co-founded and led True Green Capital, a Connecticut-based PE fund. Over the past 10 years, True Green Capital has grown to become one of the premier renewable energy-focused PE funds with $1.5bn AUM and has increasingly raised capital over 4 Funds so far. 
Gaurav is a graduate from the Indian School of Business and has deep experience in investment strategies having worked with family offices, and investment management consultancies. He is a trained CA and has worked with Deloitte, Haskins and Sells prior to getting his graduate degree from ISB. 
Gaurav has also worked with Times Bridge evaluating media tech and media-for-equity deals.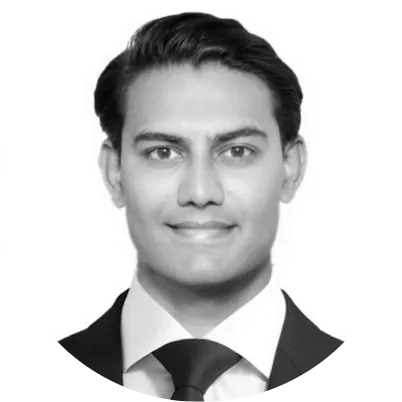 Principal – Investments & Finance
Entrepreneur by heart, Investor by zeal, ex-Investment banker by trade. Writer by passion. MBA in Finance from IIM and B. Tech in Computer Science with 10+ years of experience in Investment Banking and expertise in handling PE, VC, Start ups, AIF, FPI, MNC large corporates.
In his last Role, Abhinav was heading PE/VC for South at Axis Bank and HDFC Bank. Prior to that he was in the Corporate and Investment Banking team at Sumitomo Mitsui.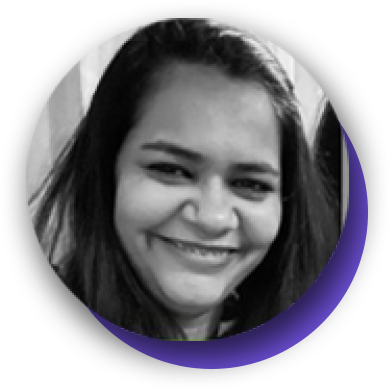 Minal is a graduate from NMIMS, Mumbai and has over 9 years experience in investments. 
She has worked in both Public and Private markets evaluating investment opportunities from early stage startups to Publicly listed companies. 
Prior to Audacity, she has built and headed the Investment Team with Inflection Point Ventures, a $55M early stage fund based out of India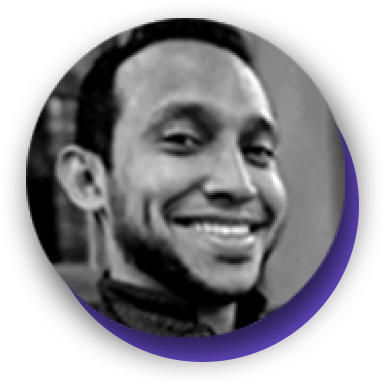 Kenneth Dsouza is an established electronic music concert producer with over 14 years in the music & marketing world. Having majored in Business Management in Canada; he found himself promoting electronic music artists in the early 2000's, and eventually forayed into India, to better understand the market and pave the way for a potential Live Nation country wide debut. Since then, Kenneth has toured prominent international artists including Hollywood celebrities, consulted reputable venues, and raised funds for new age promoters.
He has been a crypto investor since 2016 having been an early backer in many now mainstream projects such as Stellar (XLM) and Polygon aka Matic (2018). Kenneth has managed to successfully understand and adopt blockchain infra, and with that, currently advises on crypto investments for UHNIs.
Film Financer & Fund Manager


LONDON / DELHI / LOS ANGELES
Global Entertainment Media Investor and Executive Producer
AV Previously ran a $300M media fund that financed films such as Mission Impossible: Ghost Protocol, Man of Steel, and Captain America: The First Avenger
Built an entertainment portfolio for Merrill Lynch for the Middle East compliant with Sharia law
Other films produced/financed include K-19 The Widowmaker (Harrison Ford), Femme Fatale (Antonio Banderas), Fly Boys (James Franco), Johnny Was (Vinnie Jones), and Ball & Chain (Kal Penn)
Shankardass is an Ambassador of Peace for the Harvey Ball Foundation and Spokesperson for the Society of Social Responsibility for His Holiness the Dalai Lama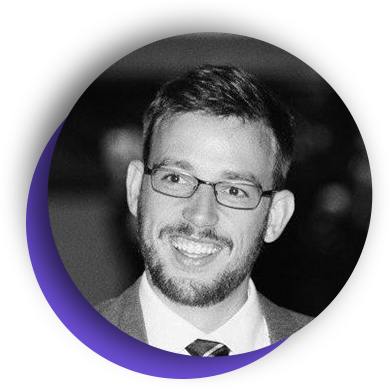 Partner, Brandtech Group
UNITED STATES
Global Leader in Ad-tech/Media-tech with 16+ Years Experience
Will is a stalwart in the advertising and media technology ecosystem having been a part of the inception of the digital media ecosystem in the US. He has a deep understanding of eCommerce, publisher growth, digital media, platform development and system design.
In his current role at the BrandTech Group – he has setup the Media team and is looking at strategic investments and M&A possibilities in the media ecosystem. 
Will is an asset to Audacity as his expertise helps our portfolio companies commercialise their offerings and scale up in the US market.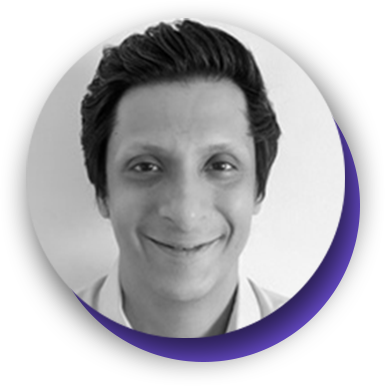 Managing Director, META Business Group, APAC
SINGAPORE
Media expert and investor at the cutting edge of the confluence or web2 and web3
Dhruv is the Managing Director  for the Meta Business Group looking after SMBs and Scaled Businesses. Prior to Facebook, Dhruv led several sales led business teams at Google for the better part of the last decade. 
Dhruv is a prolific investor and is a part of Xoogler Angels (XA) that is focused on the startup ecosystem in Southeast Asia. He is a close observer of media trends in developing economies, and is excited about Southeast Asia and APAC. Having worked in sales for the majority of his career, his strength is helping Audacity's portfolio companies construct and scale up their commercial offerings across APAC.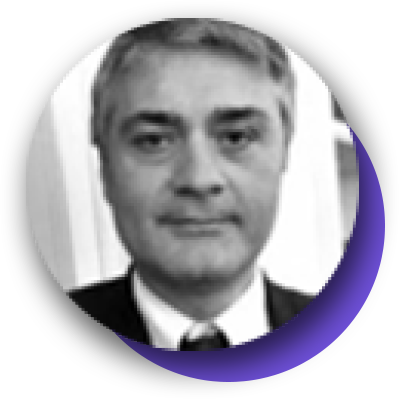 Global Media Entrepreneur & Investor
HBS Angels of Greater NY – Sector Lead AR/VR 
Co-inventor European Teletext
Chairman Screen Service Broadcasting
Antonio has 25+ years experience in global media across Europe and the United States. In the late 90's he deployed one of the world's first digital streaming services. Prior to that, he was the co-inventor of European Teletext having worked in Italy. He is now an active advisor and investor and is an avid global art collector – both across traditional as well as digital mediums. He is a prolific owner of some of the most popular NFT collections. Antonio is a lifelong learner having graduated from Bocconi University and has degrees from Harvard Business School, Stanford and MIT. He is currently the sector lead for HBS Angels in New York and is focused on AR and VR.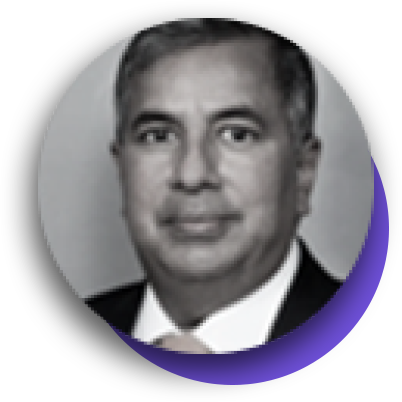 Former Chief Risk Officer: Swiss Re
Former Executive Committee: Allianz; ABRDN; EFG Bank
Globally networked business leader who is passionate about technology. Developer of strong businesses and turnarounds. Brings both business commerciality and technical risk experience- based gravitas, challenge and balance to the scaling up of businesses understanding of adoption challenges. Ensures risk/reward/tolerance transparency to all key stakeholders to support risk- aware decisioning and actions. Cross-cultural, cross-sectoral business, Board and Executive governance and technical experience brings strong diversity of thought and discussion to a team.